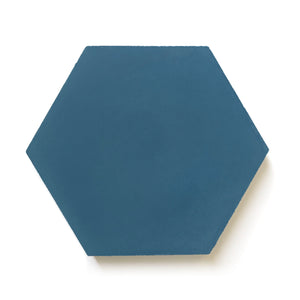 Original Mission Tile | 8x9 in Hex Tile - Blue - S912
This product requires freight shipping or local pick-up / delivery. Please contact us to order, get more information or make an offer.
Original Mission Tile | 8 x9 inch Hex Tile - Blue - S912 Size: 8x9 Inch (20×23 cm) Thickness: 5/8 Inch (1.60 cm) Weight: 2.4 lbs (1.10 kgs) Sf: 2.7 pieces 12 pieces per box (4.44 Sf) 6 boxes available Approximately 26 square feet available (Can be mixed with Star Pattern Hex Tile) Model: S912 *Price listed is per square foot*
This product may be returned within 30 days of purchase, subject to certain restrictions.
View our
return page
for more information
---
---
We Also Recommend